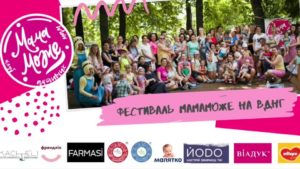 The Dairy Meeting is a thematic family festival arranged for breastfeeding mothers, pregnant women, families with children with the "dairy blogger" Nina Zaichenko.⠀
You have already understood that these very events we could not afford to miss! Mothers are our consumers, whom we would like to advise only the best.  In our case, the best is Organic Milk.
The meeting took place in unconstrained and trusting atmosphere of rest and development.
We participated in the festival by Mamacan, the club for active mothers where each woman can do something what she likes together with her child!
Each of such events has a lot of positive and benefits! We enjoy taking part and thank all partners who invite us!